Temple View RV – About Us!
The owners, Jim and Denise McArthur (center) have 7 children, of which 4 have married adding 3 beautiful daughter-in-laws and 1 son-in-law. They currently have 9 grandchildren with more on the way! Their son Ira is currently the General Manager of the business.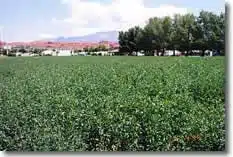 Jim oversaw the entire project, plowing under 13.5 acres of family farm ground, Jim began his "modern" family farm. Pictured to the right is the old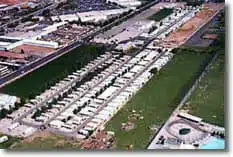 alfalfa field. You can still see Jim's father water the field and watch it grow as it receives 4-6 cuttings a year.
Taking just over a year to build, Jim and Denise opened McArthur's Temple View RV Resort for business in the winter of 1985.